1 Mile Away
Real-Time Installation,
2020
Custom Tinder-Bot running on a Raspberry Pi, Thermal printer

13.0 x 15.5 x 22.4 cm
The dating platform Tinder allows users to find matches within a minimum search range of one mile or more. Through strategically positioned Tinder accounts, the installation "1 Mile Away" limits this radius to the exhibition area and constantly searches for profiles within.
Trilateration is used to automatically position profiles so that their search radius intersects directly in the installation. Usually this method is used by law enforcement to track mobile phones. If a Tinder profile appears in the immediate surroundings of the installation, it is printed live as a sticker.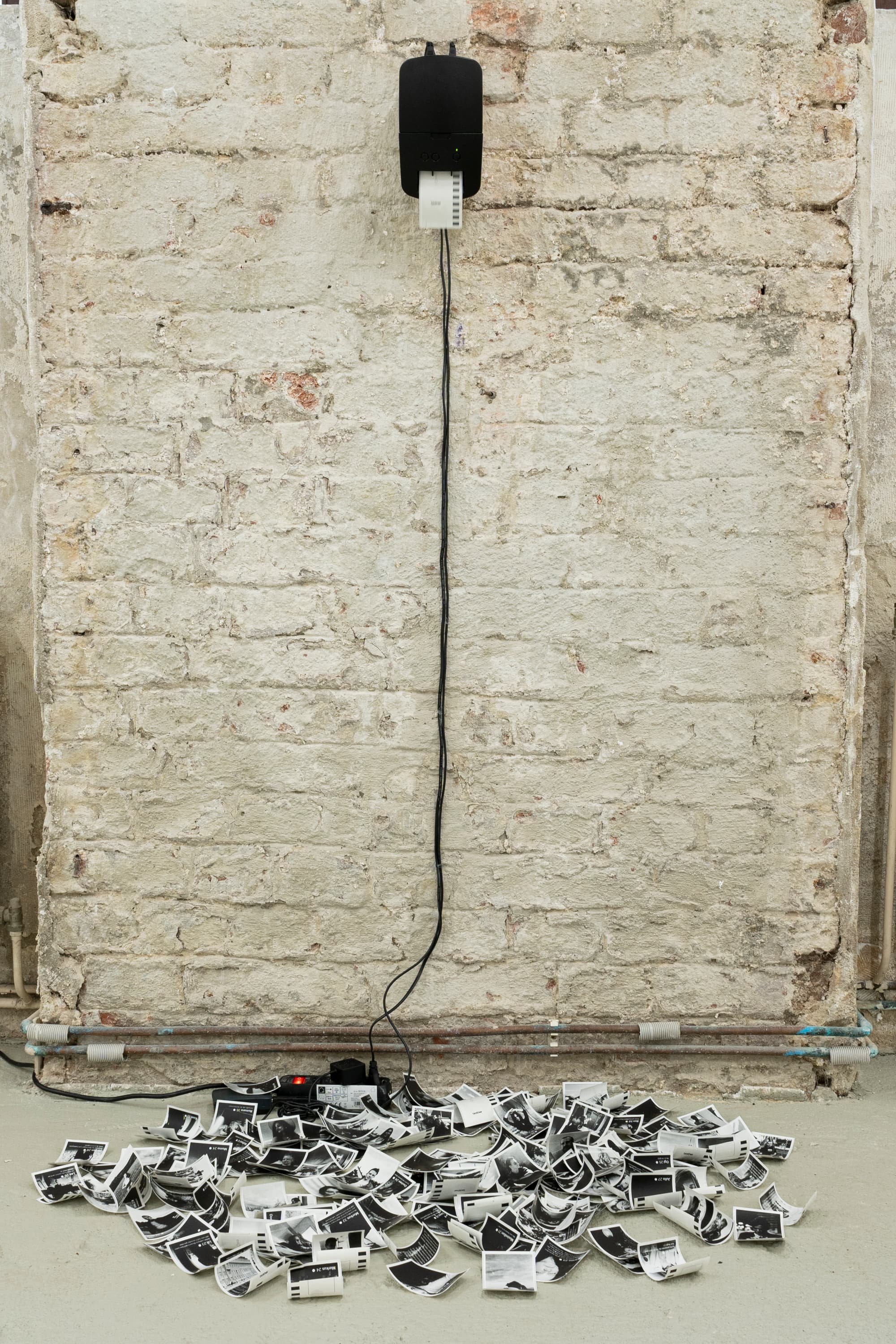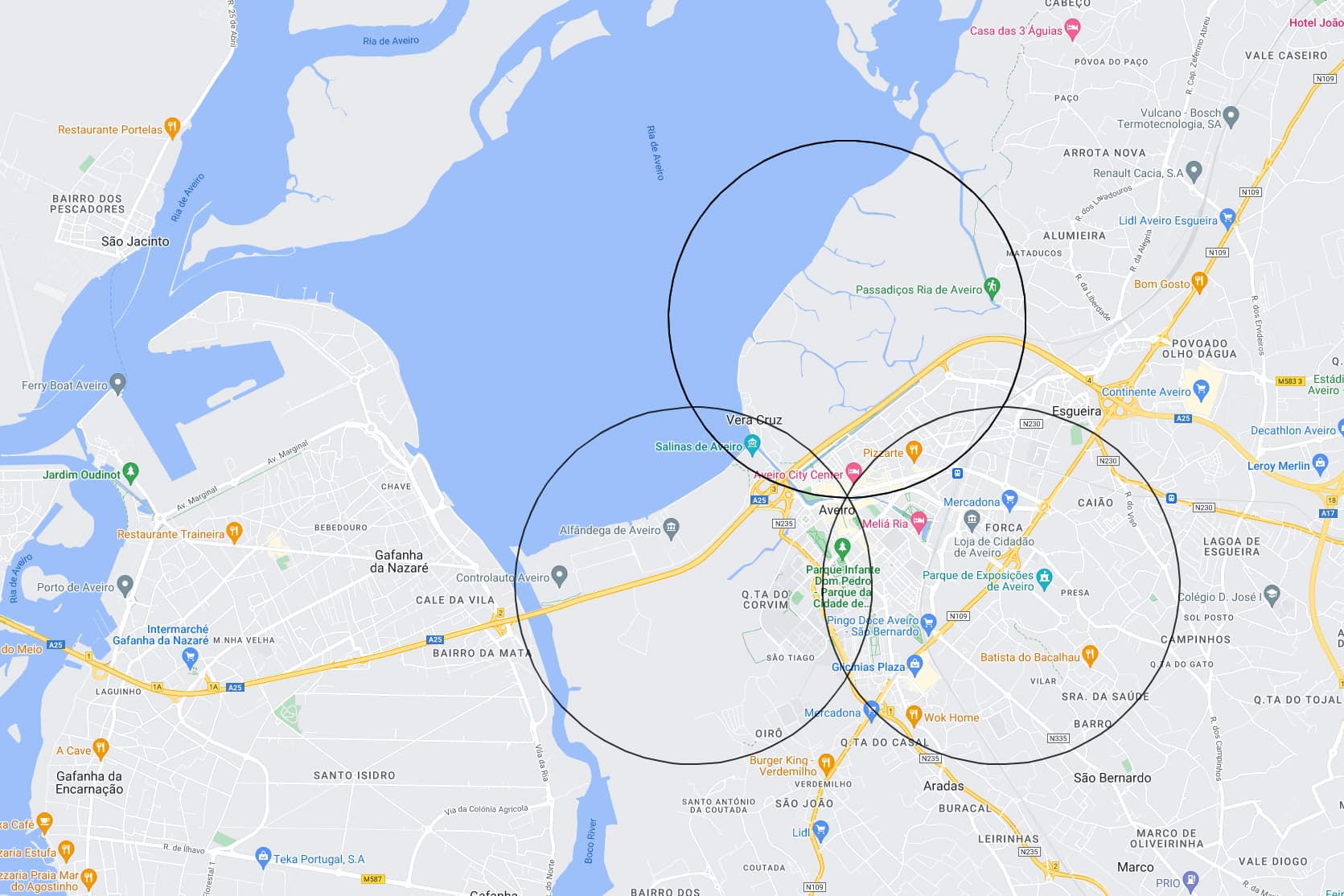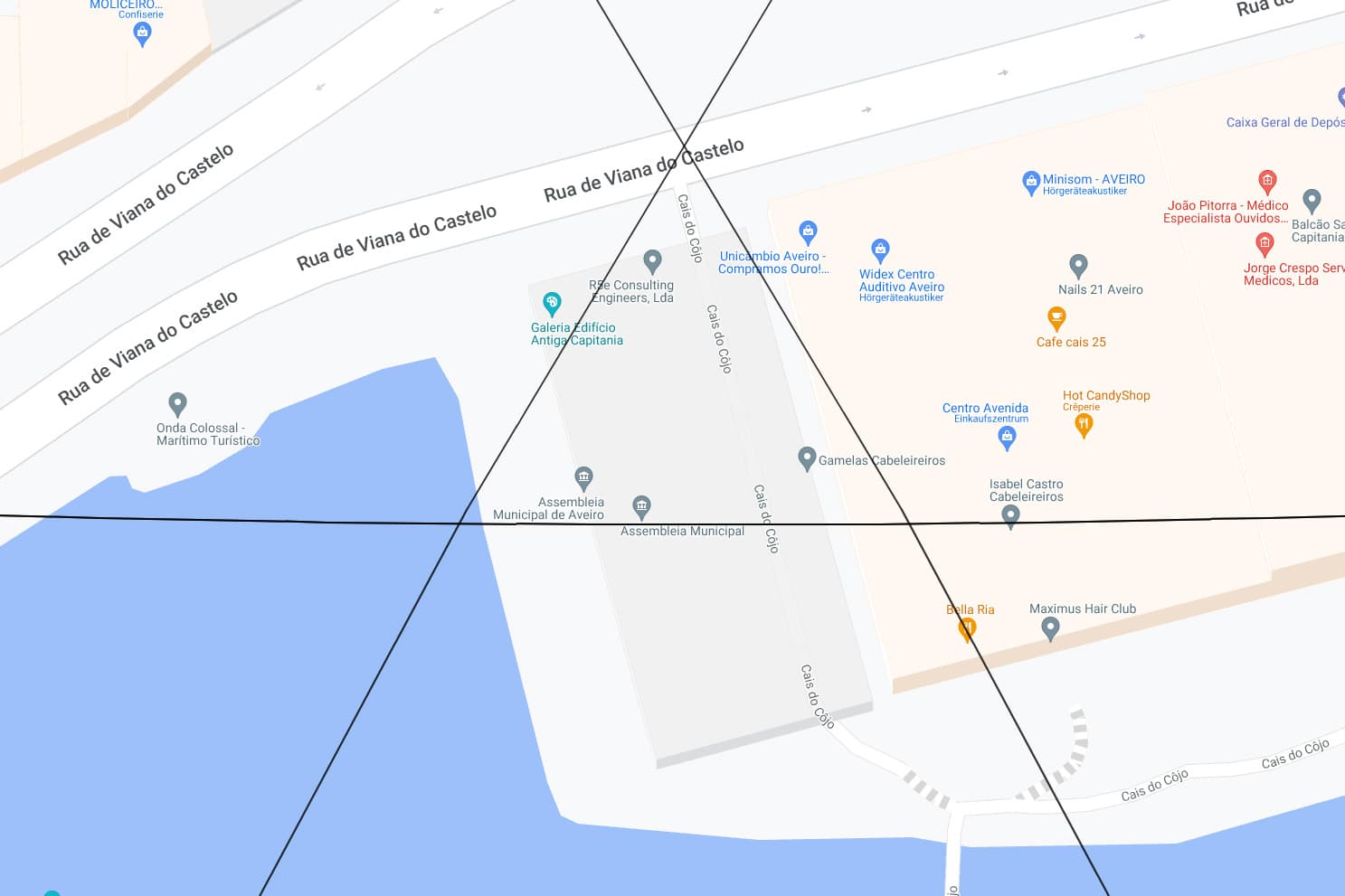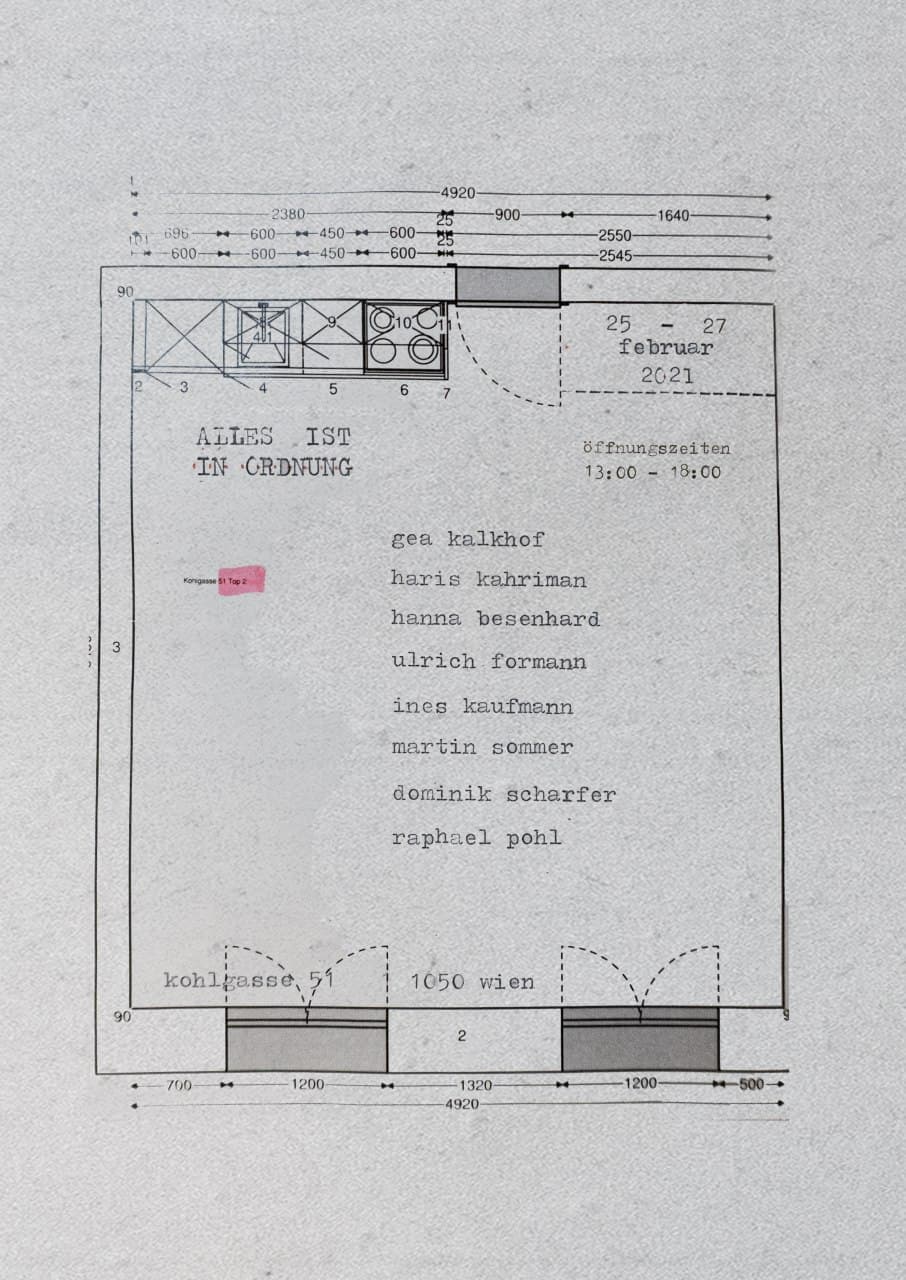 Alles ist in Ordnung
Kohlgasse 51
24. - 26. February 2021, Vienna / Austria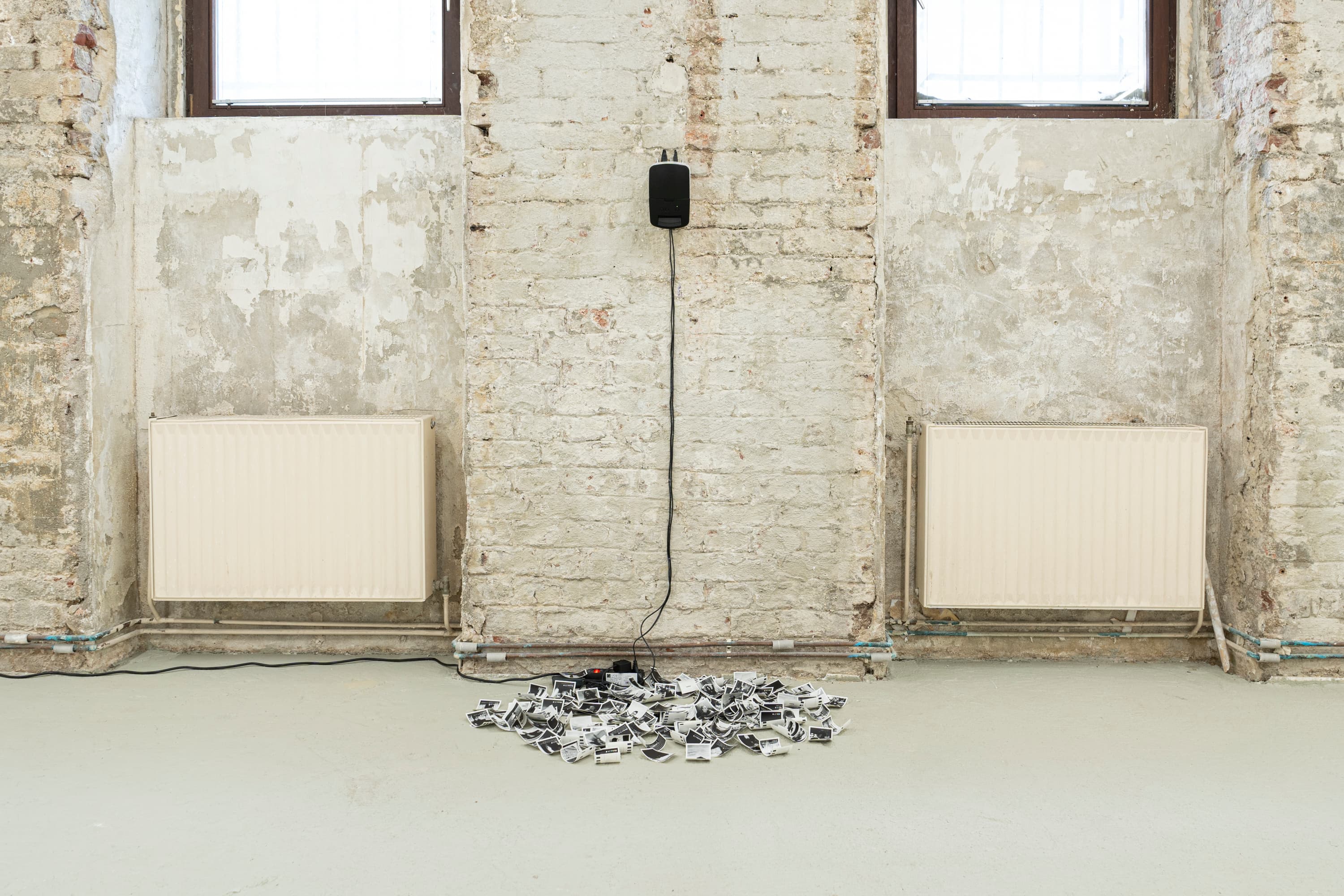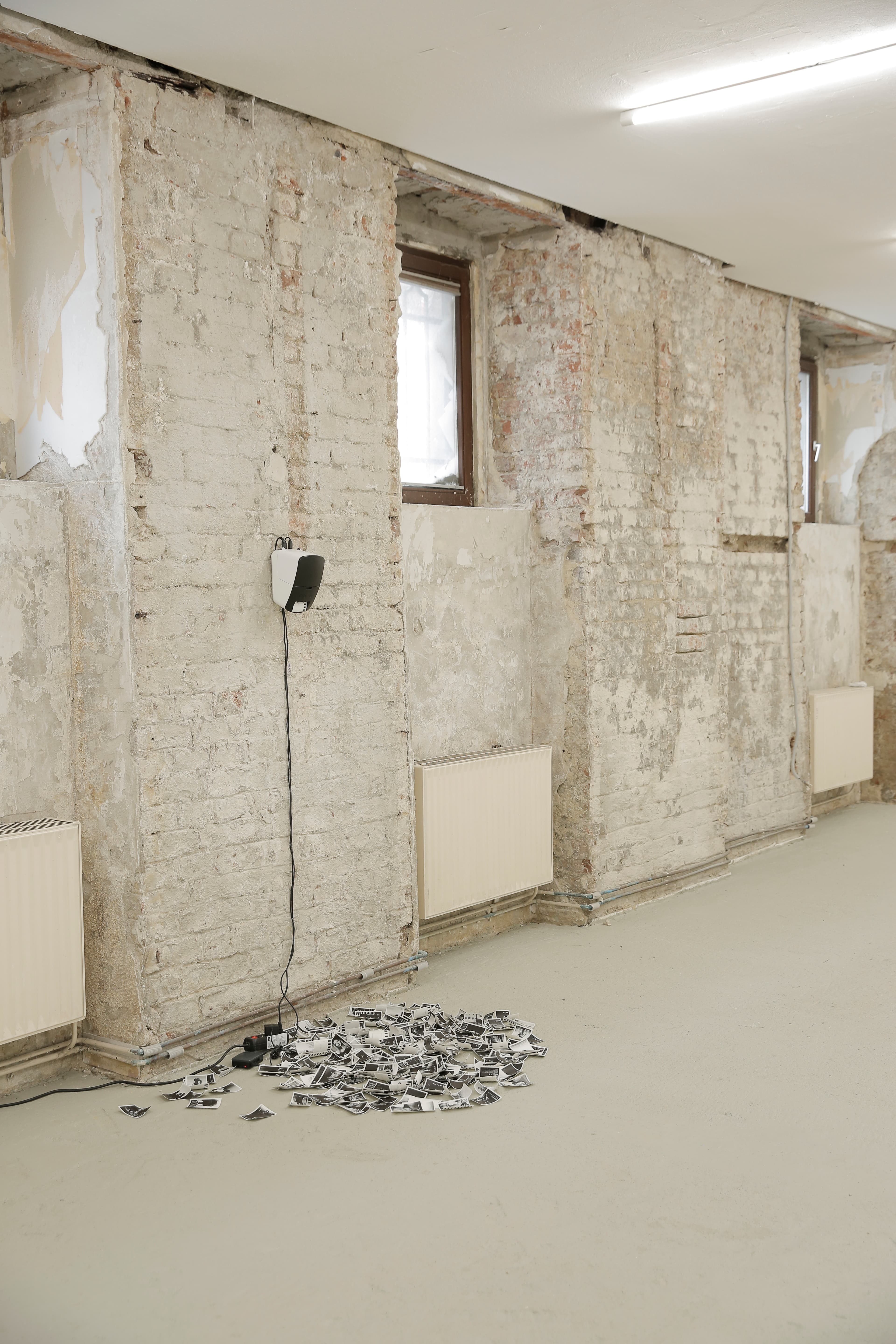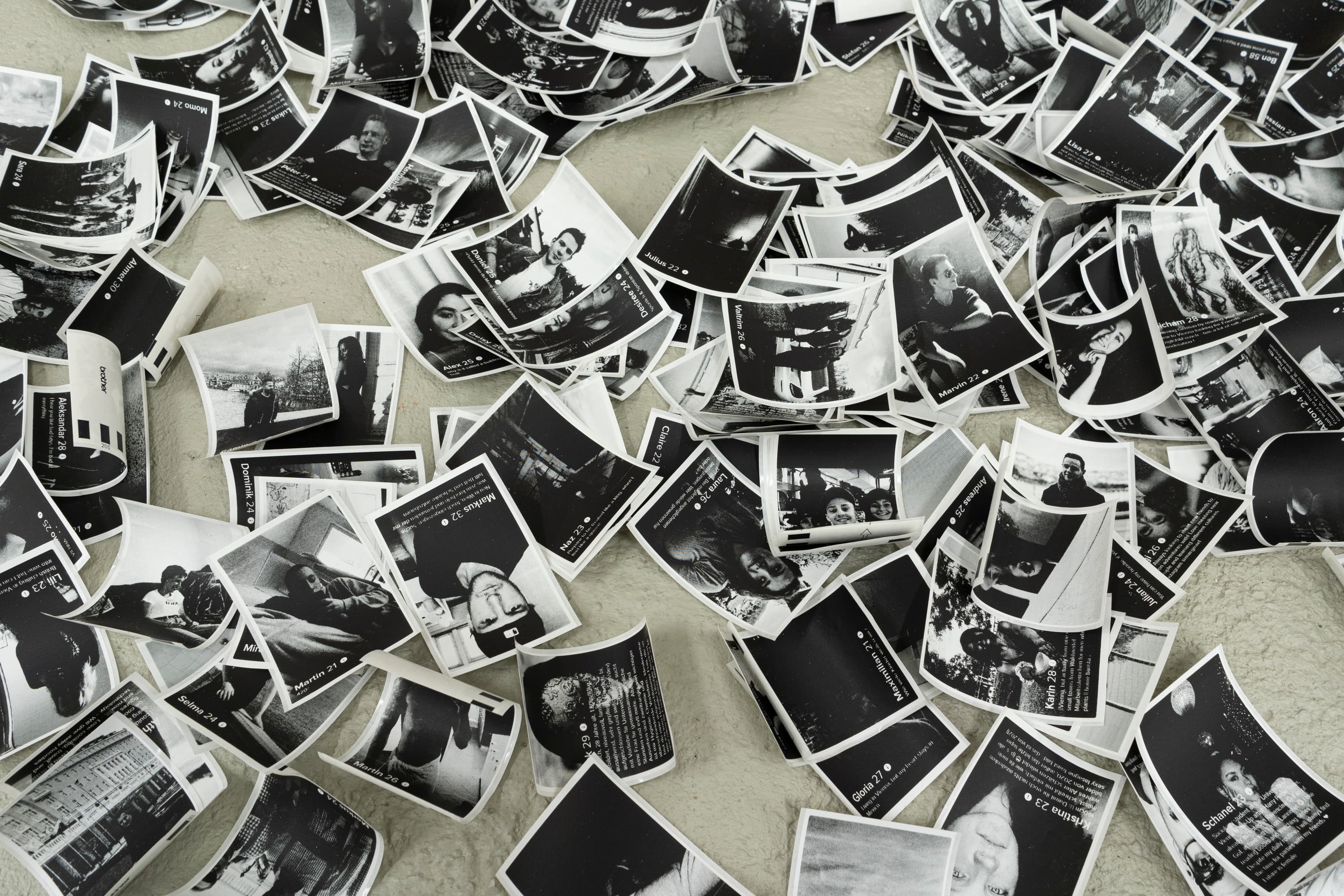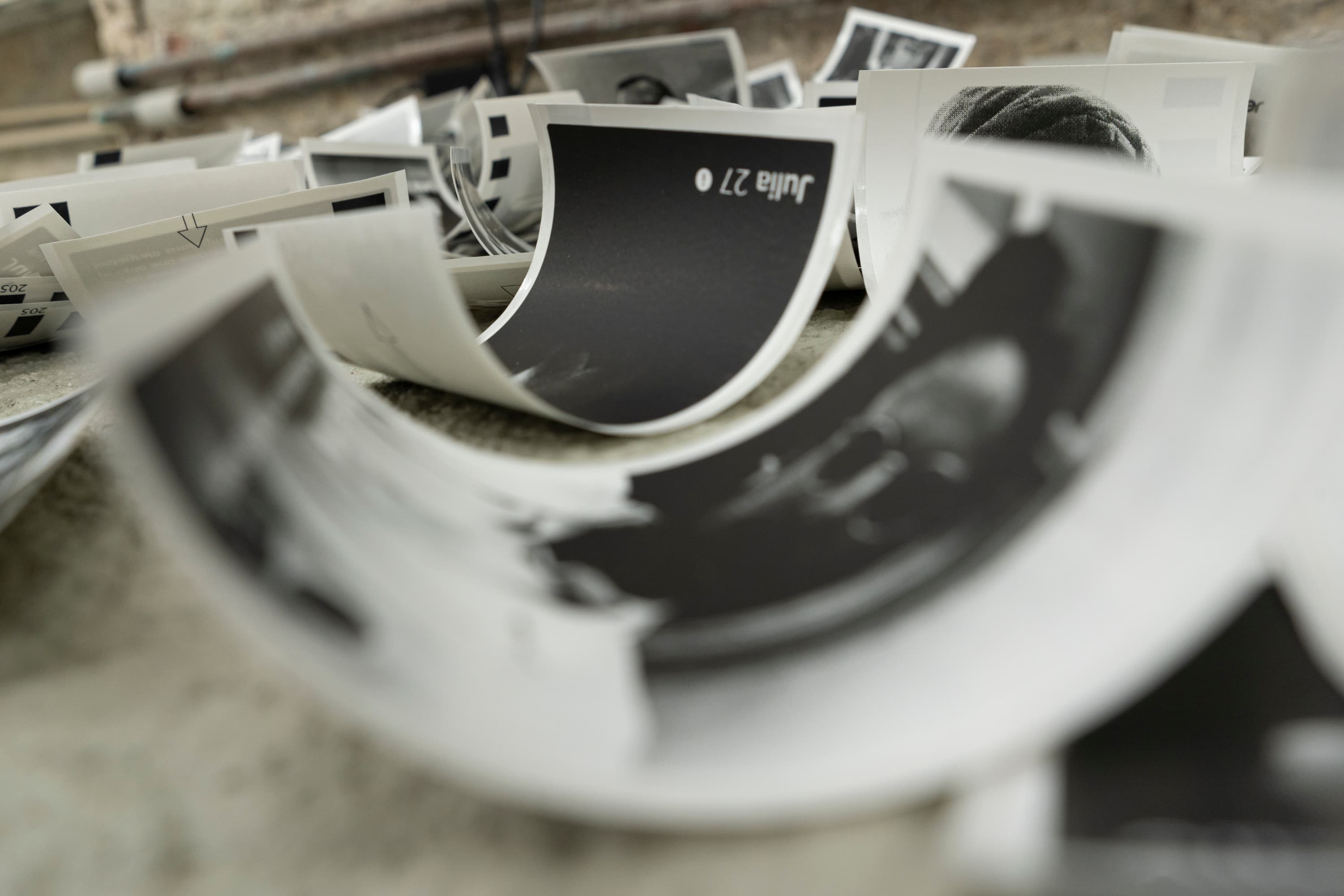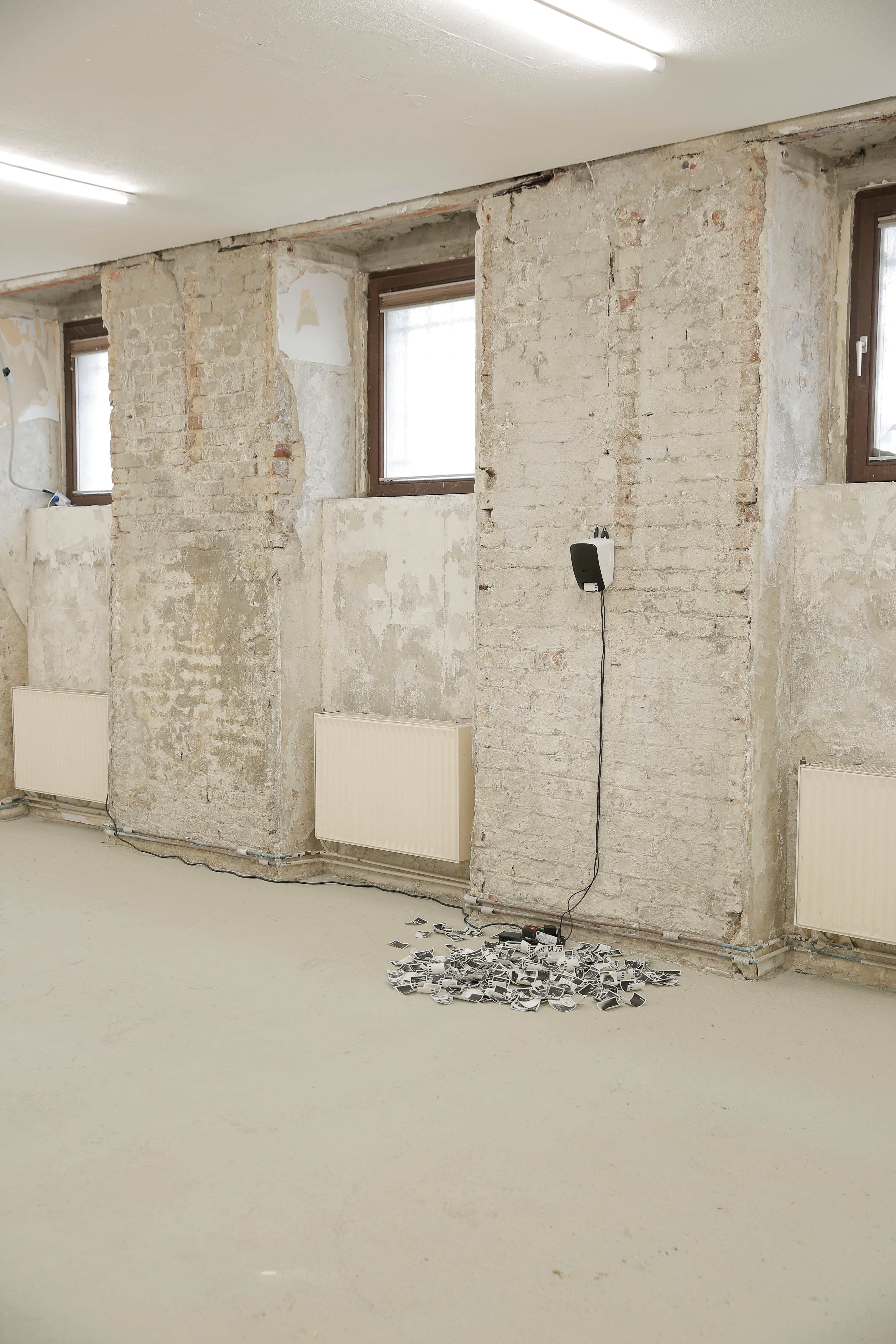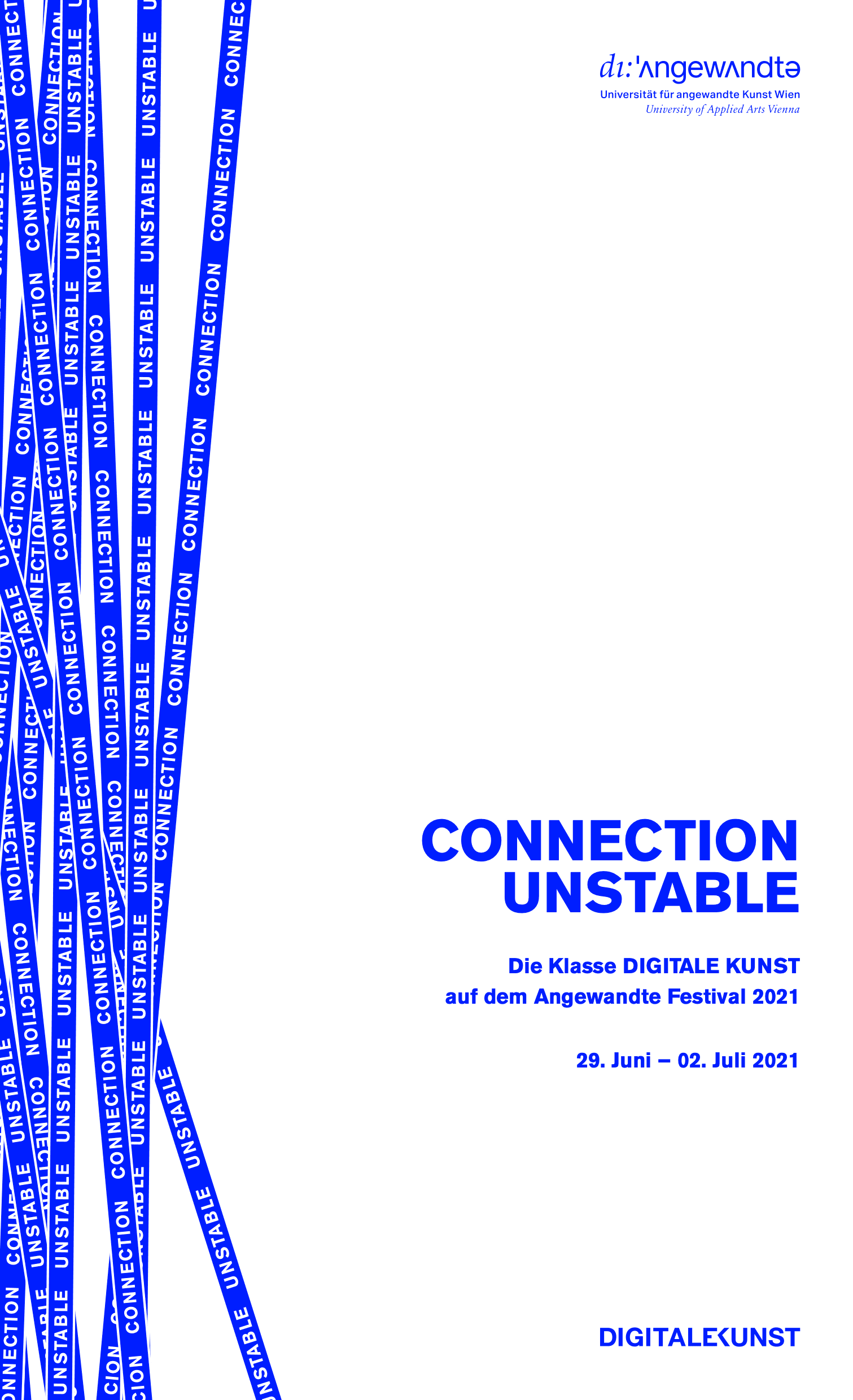 Connection Unstable
Angewandte Festival 2021
28. June - 1. July 2021, Vienna / Austria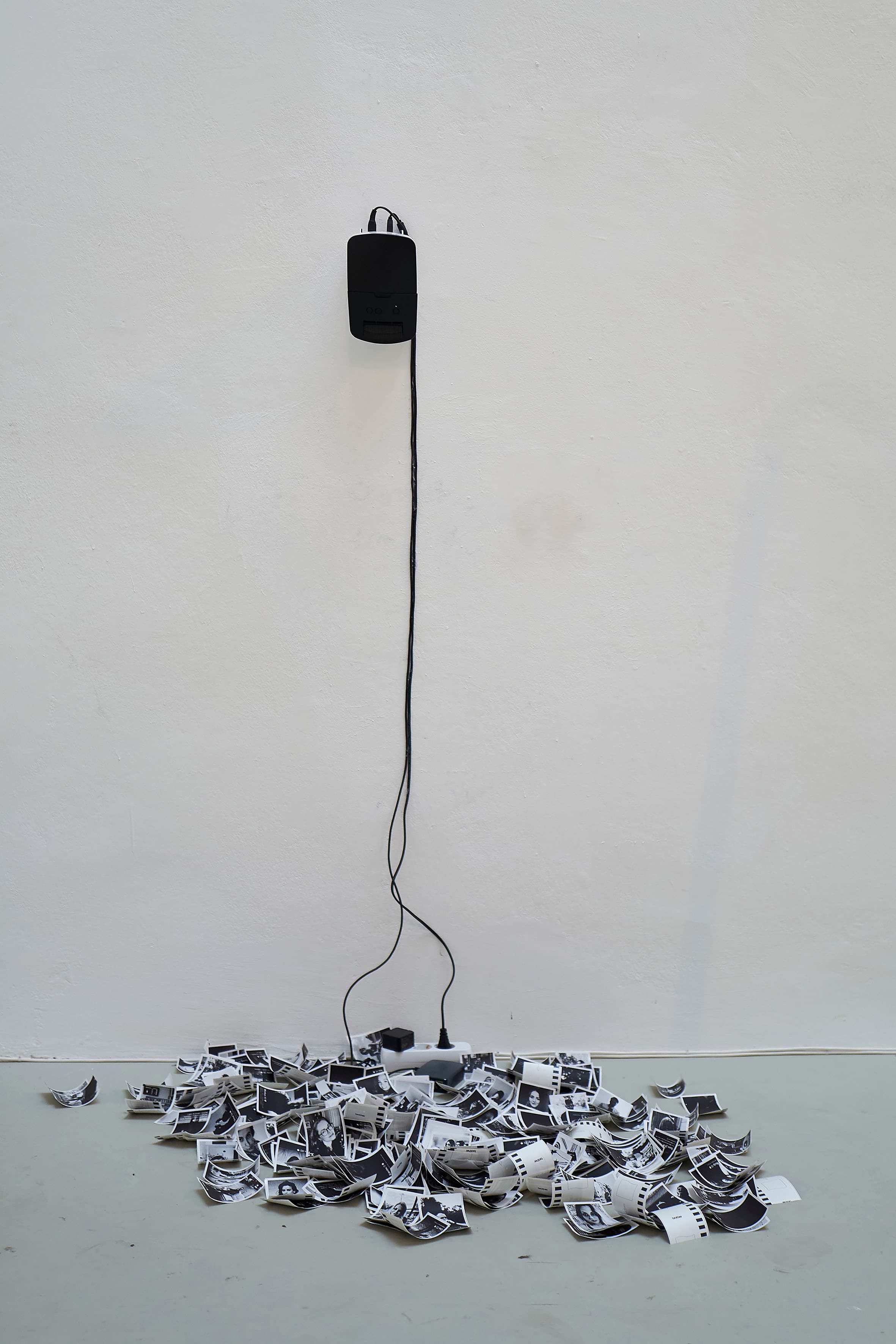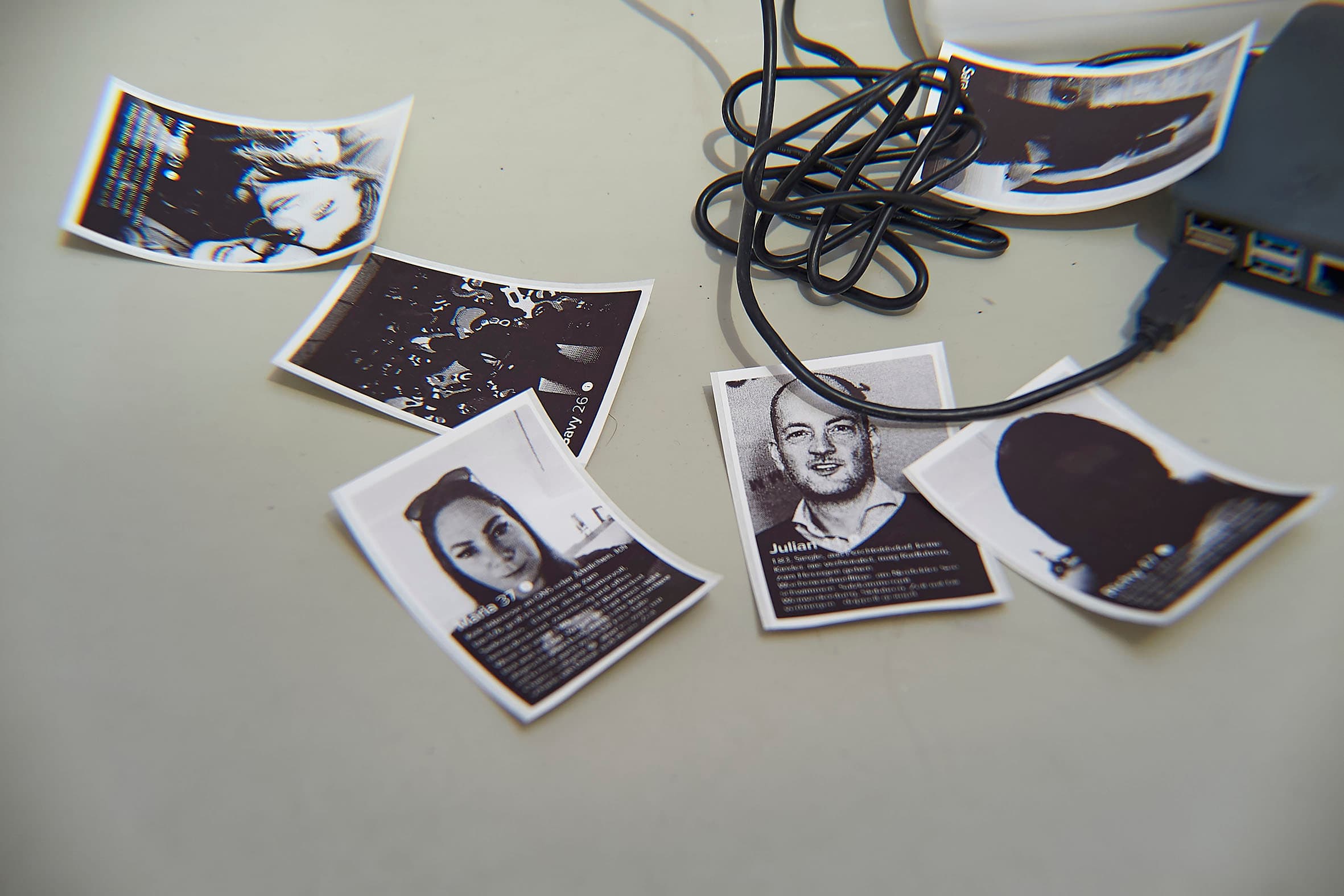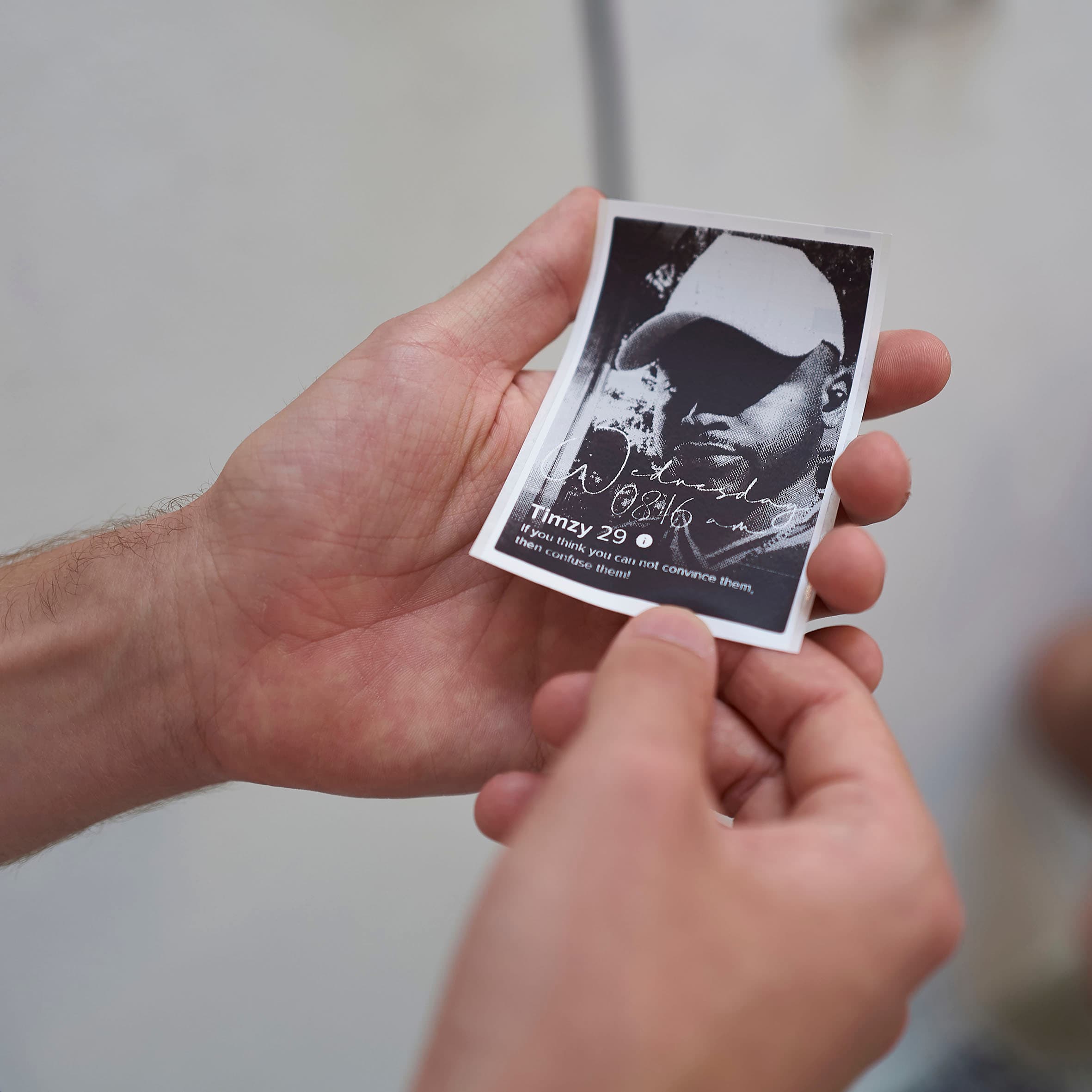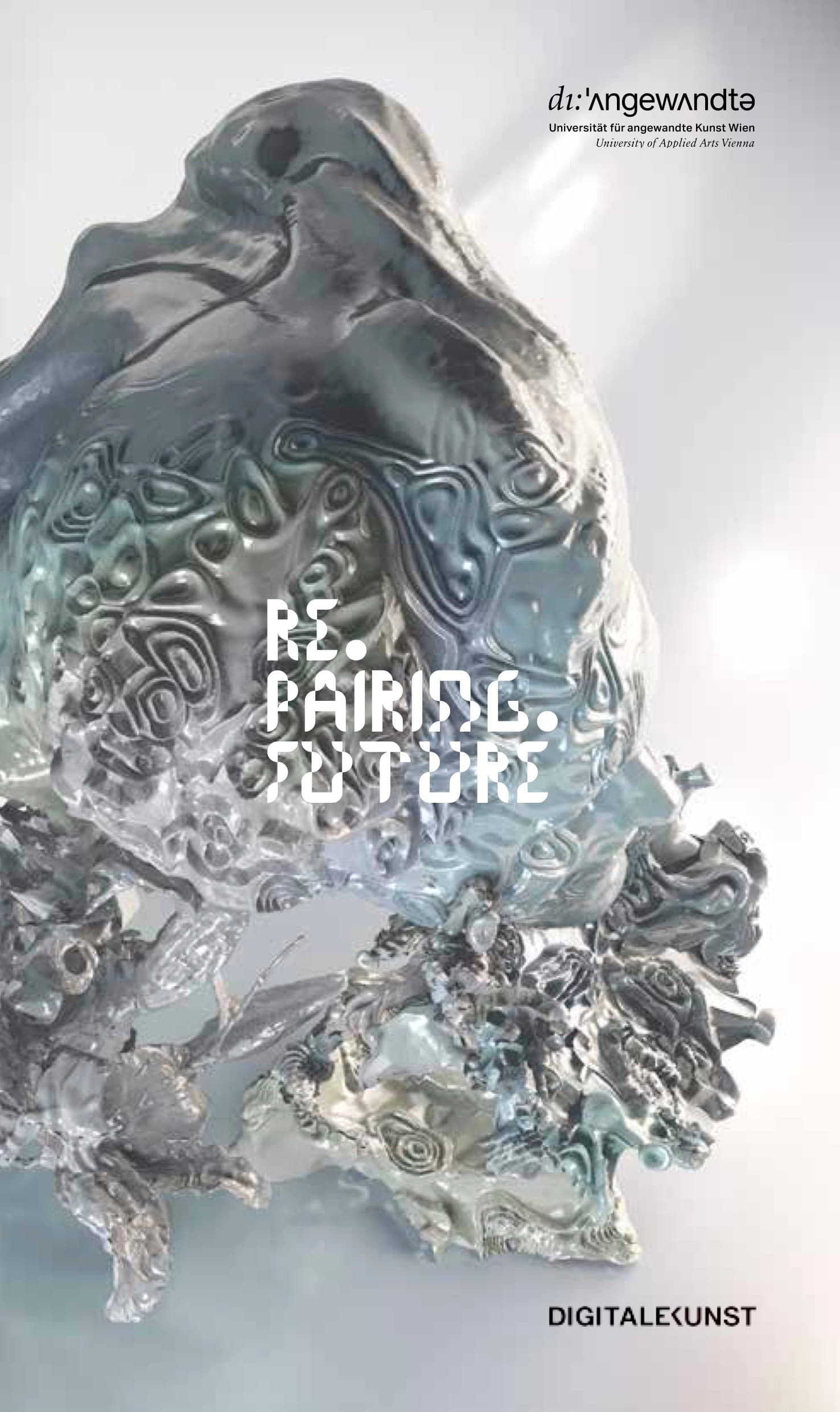 Re. Paring. Future Ⅱ
Criatech Festival 2022
9. - 14. October 2022, Aveiro / Portugal